Recommended Jazz Events
For your Weekend.

Every Friday Via Mail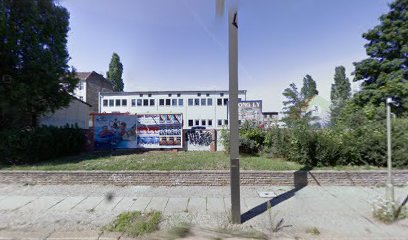 31.7.21 Outdoors
I woke this morning, cleaned the kitchen, made myself a coffee, and set down to write this mail. I started with listening to the relaxing sound of Carl Morgan Guitar, a distant sound from a far land. Not that he is just coming from Australia, his notes and colors taking me even beyond Australia, beyond time and specific place.



Listen

Carl Morgan - All or nothing at all

Saturday 20.30
Carl Morgan Quartet at Donau115
More info - here
------

Tonight 20.00
Zur schönen Aussicht feat. Lukas König
Alte Giesserei Berlin

They look like hipsters, sound like hipsters but wait, they put a lot of effort, ideas and intention into their art. The saxophone sound takes me to David Bowie Let's dance. But after a minute of music, a rapper is coming in, a classic hipster move, but again, my poor judgment is failing me, they did it with real intention. It might be the first hipsters I would like to love and hate.

Listen
Zur Schönen Aussicht feat. Zooey Agro - NEU 2
Information and tickets

*In addition the Alte Giesserei Berlin is a unique place
by itself. It will be a magical trip, to a forgotten corner in Berlin.
------

BRAHMS II
Classical Sundays 18:00 at Werkhalle Wiesenburg

The weather is so beautiful and calming today in Berlin. If you like to go on a trip to a hidden jem, on Sunday there will be an out-door, good for the soul, Brahms concert.


mascha wehrmayer / johannes ascher (violins)
shasta ellenbogen (viola)
tony rymer (cello)
kymia kermani (clarinet)

Classical sundays at Werkhalle Wiesenburg - listen
Event - here

*I was looking for a connection between Brahms and Jazz, and
I found this beautiful piece played by Brad Mehldau.
Intermezzo in E minor, Op.119:no.2
----

If you like our weekend recommendations,
don't on't forget to subscribe, to our events
and get it directly to your mail - Subscribe here!
Jazzy Berlin Community
www.jazzyberlin.de
Bring Jazz Back to the streets
/EVERY NIGHT A JAM/
HOT LIVE JAZZ

THE HAT BAR I WAS THERE 2 YEARS AGO FOR THE OPENING NIGHT, IT FELT LIKE A JAZZ BAR, LOOKED LIKE A SCENE FROM A FILM NOIR, SOUNDED LIKE BEBOP. I WENT ON TO PLAY ONE, I ASKED MY SELF, HOW HIGH IT CAN GO? BUT THE CROWD WAS QUITE IN TO IT.
HAT BAR LIVE

Every day live Jazz Jam 21.00 - midnight
ZIG ZAG JAM WHAT DO YOU KNOW ABOUT DISTRICT SCHÖNEBERG? MARELENE DIETRICH, BORN THERE, ALFRED LION CO-FOUNDER OF THE BLUE NOTE JAZZ LABLE, TOO! DAVID BOWIE, IGGY POP, LIVING... SO THE STAGE AT ZIG ZAG? SHE SEAT ON ALL THIS..THAT'S ICE.
ZIG ZAG JAMZ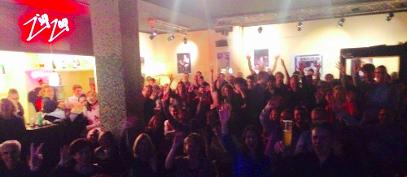 Tuesdays 21.00 - midnight
How to find the best

place in Berlin for Jazz?
Well this is a tricky one, when you talk about Jazz and especially when you talk about Berlin. Because sometimes Berlin doesn't like to tell all her secrets to a newcomer. It definitely happened to me when I first came here. In addition, the city seems to have two kind of moods: an East side mood and a Western one. The West side is a kind of a sophisticated lady and the East is more like a Bebop bad boy.
So before you go out to look for jazz in Berlin, the question will be, what kind of Jazz do you like? Vocal, instrumental, free Jazz? Jazz Jam? Here is a list of clubs, filtered for you by moods.
Jazzy Berlin Community

West side

Jazz mood - High society
A trane international Jazz Club
food - snacks
Mitte
Jazz mood - Good mood Jazz
Food - yes (small things)
West side
Jazz mood - German Jazz tavern
Yorckschlösschen Jazz and Blues
food - yes (amazing food)
West side
Jazz mood - something good going on
Zig Zag - local and international jazz
food - yes (small Mediterranean dishes)
East side
Jazz mood - experimental
food - no
East side
Jazz mood - Local & educational *also jazz for children's
food - yes
West side
Jazz mood - film noir
The Hat Bar - Live Jazz cocktail bar
Food - no/ Fine drinks - Yes
West side
Jazz mood - Jazzy Funky and soul
food - no
in addition If your on Exploration mood -
Find local concerts at our weekly Weekends Event Mail