Jazzy Berlin
Together with Art[at]Berlin.com
Present
The CSR
JAZZ NIGHTS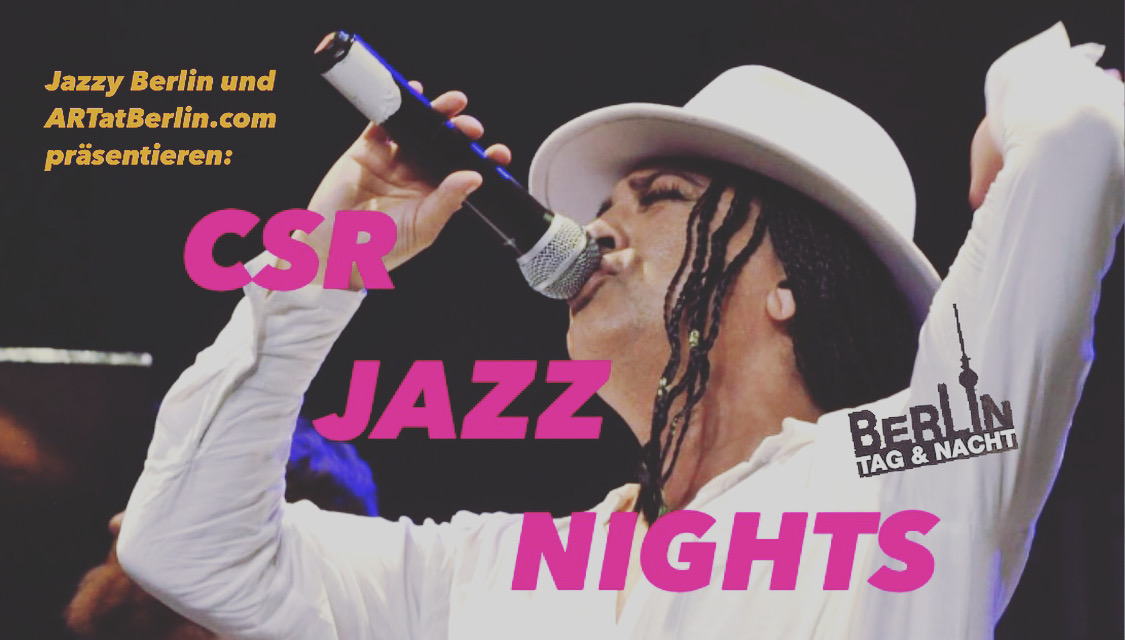 18.8.23 Friday Night 22.00 - 3am
People of Berlin,
In August 2023 you will witness the rise of a magical tale in the history of Berlin.
Our destination lies high on to the next level.
Prepare yourself for a beautiful adventure on the Friday night
of live Jazz at CSR art gallery, right at the center of Berlin.
Learn more about The CSR contemporary art show room
Get you discount tickets latest until today 12.00pm noon time.
Live Jazz Jam with international
Musicians and special guests
JAZZY BERLIN
JAZZ GUIDE
Since 2010
Danke Jazzy!
"Carry on with the good and informative work! Mark"; Thanks for your
contribution to making berlin a more jazzy place; Jose
"Yeah I'm excited to receive jazzy mails from you! Cheers Tobi";
"Ich bin jazzy :) Zonya".