Please check the clubs program before attending.
Jazz Clubs list 2023/4
Berlin Jazz sceane
Zig Zag Jazz Club
Vocal and instrumental Jazz
A jazz club in the southwest of Berlin, in a very special, cozy atmosphere. Sit in stylish ambience in the chair and listen to the best national and international artists from the fields of jazz, funk, soul, blues, and much more! All with free admission!
The A Trane
An International Jazz Club
On the small stage of this intimate jazz club you can listen to artists like Herbie Hancock, Diana Krall and more. Entry is free on Monday with Andreas Schmidt and friends, on Saturday midnight 12.30am there is a late-night jam session.* Better to book a ticket in advance.

Thank you!

"Carry on with the good and informative work! Mark"; "Yeah I'm excited to receive jazzy mails from you! Cheers Tobi"; "Ich bin jazzy :) Zonya"
B FLAT
Balkan and local Jazz
One of Berlin's hottest clubs. Everyone at some point mentions this place being a fine club with a good sound system. Some will say the drinks are not particularly cheap, but the price of admission for first class performances is quite reasonable.

The Badensche Hof: Founded in 1985, the Badensche Hof is now the oldest jazz club with a regular live program in jazz, blues, swing, funk, Latin and soul in Berlin and with one of the oldest in Germany. Four times a week the club present live concerts with fine local and international musicians. The intimate jazz club family like atmosphere is unique in Berlin. I suggest you to check the kitchen with international dishes, always freshly prepared and of the highest quality. In summer you can relax at the green front garden.
The most brave Jazz club in Berlin with the most extreme Jazz on stage. The place is ran by volunteers and has fine atmosphere.

Yorckschlösschen

Home feeling

This tavern is a true melting pot. Everybody meets here - young and old, poor and rich - and no-one takes exception to anyone else. With a "persistence bordering on stubbornness" (Zitty 18/95), nothing is changed here, and time seems to have stood still - which is the way the guests like it.
HOW TO FIND your kind of Jazz club?

That's how it starts: you have a few days in Berlin, and you are looking for a Jazz Club that suits you. Next thing, you find yourself lost in a sea of ​​information. This site deals with only one thing: to take care that you will find your right jazz mood, here in Berlin. Have a Jazzy day!
An interview with Jazzy Berlin founder for the Royal Academy of Music - Read.

Opportunities

J A Z Z L I F E
______________________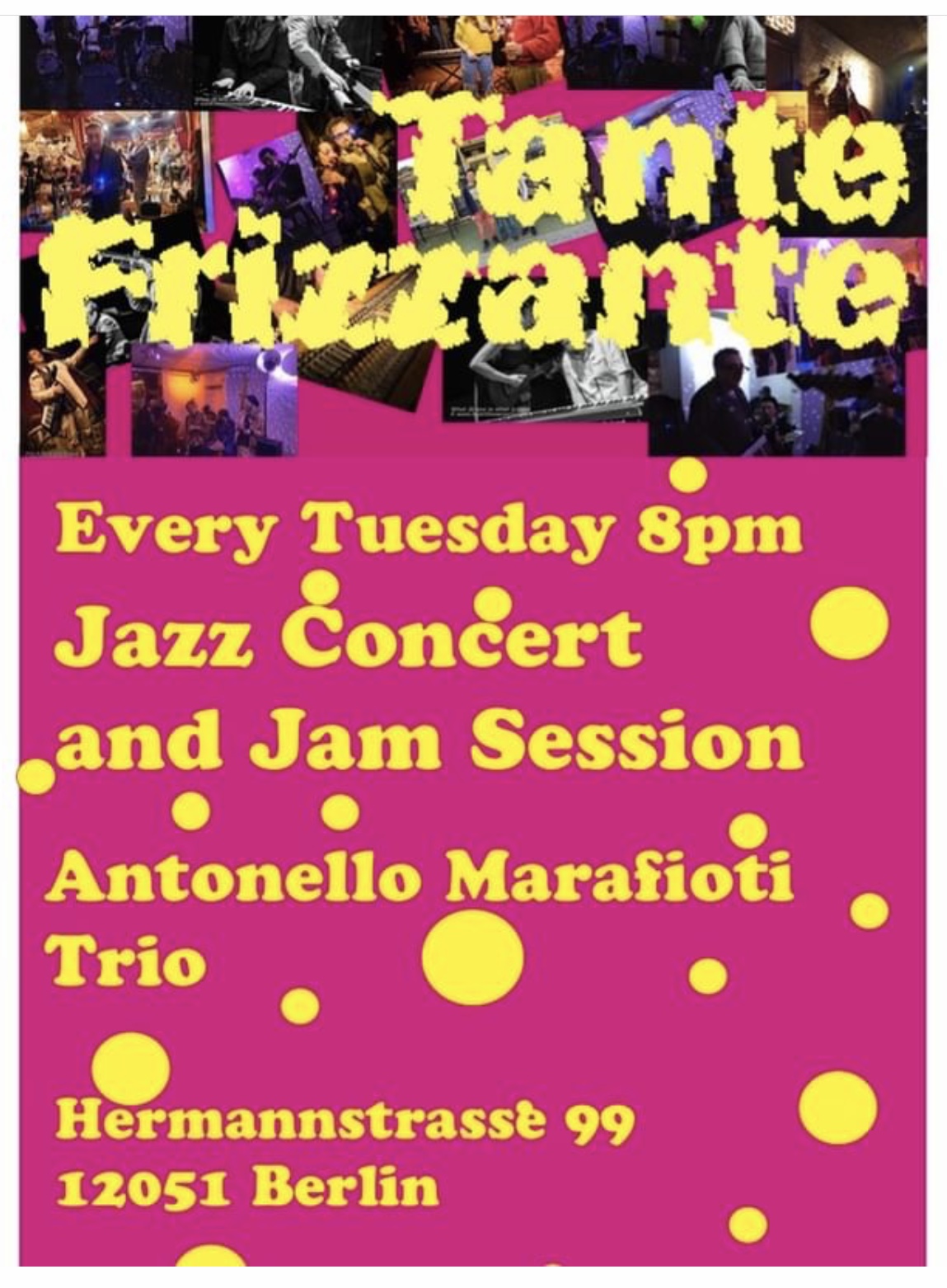 Jazz Concert and Jam Session every Tuesday 8 PM at Tante Frizzante, Hermannstr. 99, 12051 Berlin.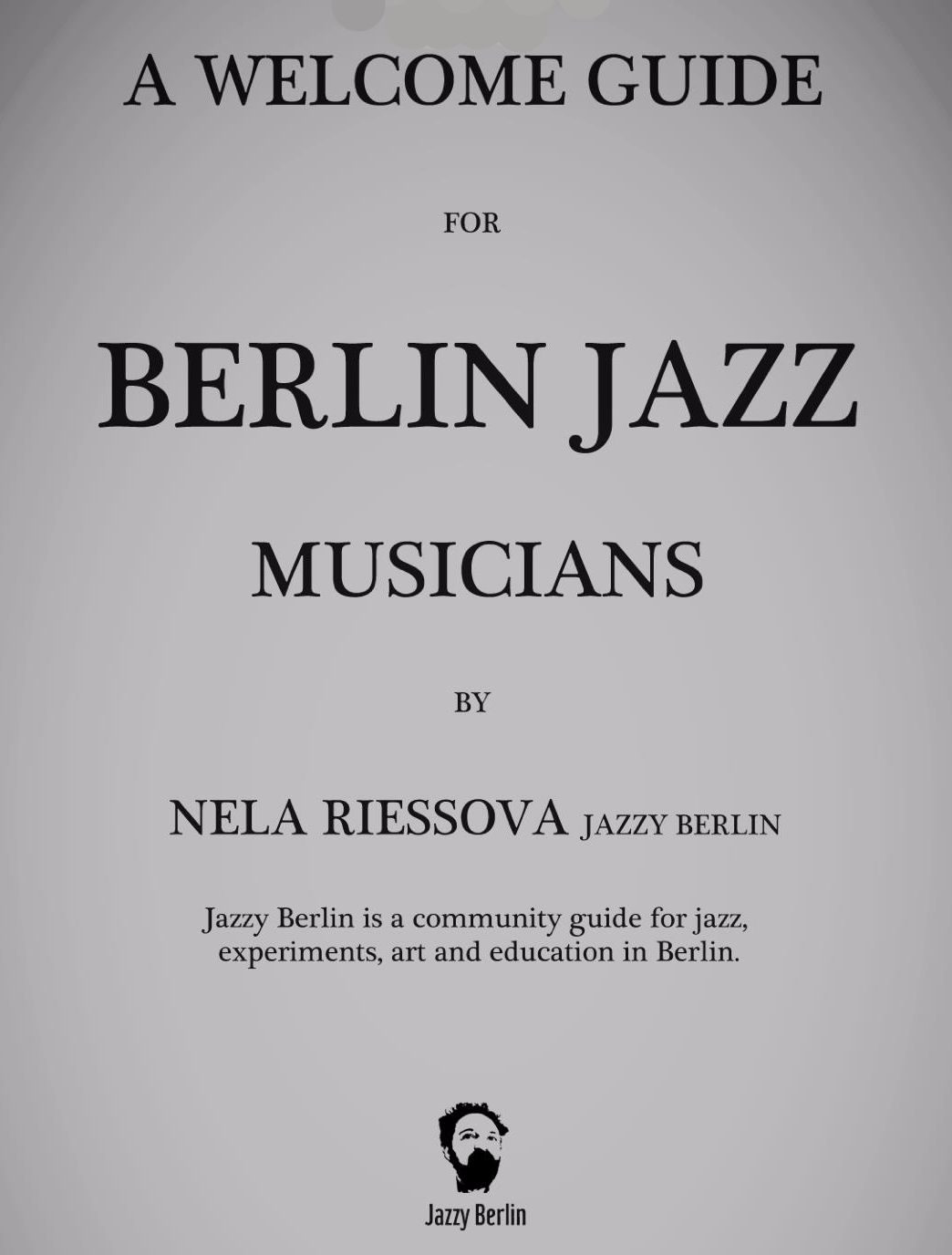 __________________
B E R L I N