Berlin Musician Welcome Guide
to Berlin Jazz Scene
I was looking for a spiritual guide
Many people are coming to Berlin to become musicians or DJs. Some of them have natural talent and others have to work hard to master the techniques. Being a musician of any kind (from jazz to techno) it requires inspiration, practice and commitment. Some people might think that studying music might be waste of time, nevertheless knowing the music theory and how to compose music is crucial.

There are plenty of music school in Berlin which can help you to expand your knowledge and practical skills.Jazzschule offers wide range of courses, from private lessons to group courses, which are taught by various musicians, including Claus Rückbeil, director of the school. You can experience the taste of the Wild West in the East of Berlin on Viktoriastraße 10.
Another place to profound your jazz skills might be Hanns Eisler Academy of Music which offers training in classical performance, conducting, composition, vocal coaching, instrumentation and arranging, voice, jazz and popular music. In July 2005 Hanns Eisler Academy of Music joined the University of the Arts and founded the Jazz Institute Berlin (JIB) where you can choose from jazz theory, music history, ear training, and recording technology to Master of jazz which is a joint master degree offered by the conservatories of Amsterdam, Berlin, Paris, Copenhagen and Trondheim.
Jazzschule
Jazz Institute Berlin
www.jazz-institut-berlin.de
Other Universities to study
The Berlin University of the Arts (Universität der Künste Berlin - UdK), School of Music offers programs for orchestra musicians, conductors, composers and church musicians. It is also one of two universities in Germany that grant degrees in audio engineering.
Humboldt University of Berlin, Musicology Department including the Popular Music Research Center (Forschungszentrum Populäre Musik)
www.musikundmedien.hu-berlin.de/musikwissenschaft
Freie Universität Berlin, Institute for Musicology
Courses of study including music theory of antiquity, aesthetics of music, history of notation, composition, works, styles and genres, as well as the history of performance and social history of music through the present.
Academy of the Arts (Akademie der Künste)

www.adk.de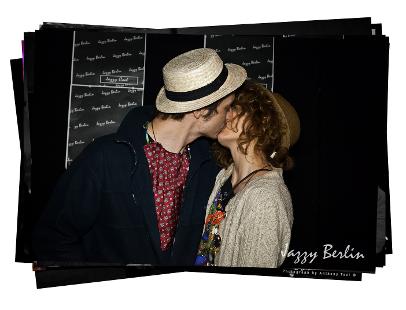 photo: Jazzy Berlin 1st year anniversary jam at Katerholzig