Berlin Musician Welcome Guide
First steps to Berlin Jazz Scene
Please notice* your neighbor is planning to kill us all.
Listening to a concert in the concert hall is a very different experience compared to listening to your neighbour practising. Usually serious musicians practice for hours with repetitive and systematic techniques which can bring the worst out of pleasant neighbours. Practising in your apartment won't be probably the best idea.
However Berlin offers many spaces to where you can practice for hours and hours. One of the best places is theORWOhaus which is an old industrial building from the 70's which was increasingly used by bands for rehearsal space in Marzhan. It offers a unique 2500sq.m. of space which is used for meetings, studios and music services. If you prefer something in Mitte, Super-Sessions offer rehearsal rooms which are sound-insulated and ventilated, approximately between 10 and 35 square meters in size and hence are suitable for single musicians as well as bands. The standard fee for one hour session is 6€. If you are not really a fan of rehearsal studios you can rent your own space which can cost you around 250€ per month.
www.noisy-musicworld.com/rooms.html
www.artconnectberlin.com/spaces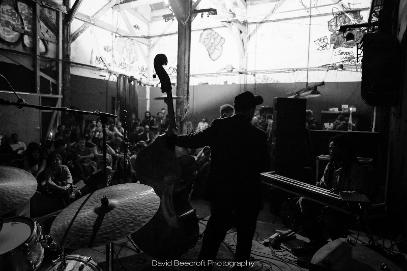 Photo: Jazzy Berlin Jam session at Neue Heimat