JAZZY EDUCATION - JAZZ TEACHERS BERLIN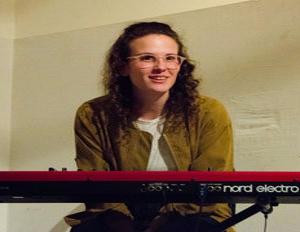 Danielle Friedman -19/07/91
Teaching: Piano ->improvisation, comping, music theory
at : Friedrichshain/ kruezberg/ neukoln/mitte/ charlottenburg/
at the student's house, or at piano studies rooms in mitte

Education

The New School for Jazz and Contemporary Music, New York City

Teaching: Childern from age 5/ all levels
Experience

2010-present Private lessons
2011- 2014 Conservatory Ef'Al, Ramat Gan, Israel - Piano teacher
2015 Masterclasses at Tiberias Hostel, Israel - Solo and accompanied
performances
2016-2017 CBE - Congregation Beth Elohim, Brooklyn, New York - Piano teacher
2017 Masterclass at The Jerusalem Academy Music and Dance - improvisation
2017 Masterclass at The Studio Theater, Haifa - improvisation
Biography: Here
Languages
English, Hebrew, basic Portuguese

Band experience: composing and performing with her group Danielle Friedman Trio
Price for a lesson: 40€
Website: www.daniellefriedman.net
Sam Yahell, Benita Meshulam, Steve Cardenas, Cecil Bridgewater

A second of Philosophy : "To me, music is very colorful and even visual, and I strive to communicate my way of experiencing music to the listener".
Contact Daniel:
Piano Lessons
Music, harmony, theory, improvisation, ear training and rhythm development, and some music history.
Music is one of the best things in life one can spend their time doing and creating. As a professional or as well as an amateur player, music teaches us patience, develops our listening skills, concentration abilities, and enriches the soul. Learning music improves one's skills and intelligence in addition to being a fun and fulfilling activity.