Berlins Jazz
Jam Innovator
Text: Anna Rettig / Photos: Frank Rothe
Swiss Air Magazine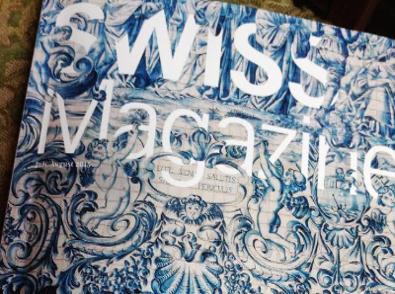 Jazz and party clubs don't mix? Try telling Avi Albers Ben Chamo (Jazzy Berlin founder). Because that's just how this native of Israel has made his dream come true in his adopted Berlin.

"I would like to take jazz back to the people," Avi proclaims. He's 41, with brown eyes, black curly hair and a full beard, too. "The jazz musicians back in the 20's were the DJs of their day: the ones who got people up on their feet. It was only later that jazz acquired its more esoteric image. But my dream is to take jazz out of the jazz clubs to more people!" He's certainly done so in Berlin with his unique Jazz guide and with the Jazzy Berlin Jam Session since 2011 starting at the Katerholzig techno club, The Neu Heimat (and now 2016 at Klunkerkarnich) . At Neu Heimat, in the hip Friedrichshain district, Avi organizesed jazz jam sessions every Friday night. They're in an unlikely location: a former railway workshop.
The Neue Heimat buzzes with party life The first hall, where street food stands offer Vietnamese dumplings and cheese noodles, is home to a DJ spinning lounge and techno sounds. But pass through a modest door and you're in Avi's world. It's a mélange of living room, club and concert hall: orange light, ancient wood beams, towering graffiti on the walls, wood pallets and cushions scattered all around, and in the midst of it all a small stage. "Welcome to our cosy cave," Avi tells his guests. And then he hands over to the musicians, who jam deep into the night. In no time at all, the place has hundreds of guests, young and old alike.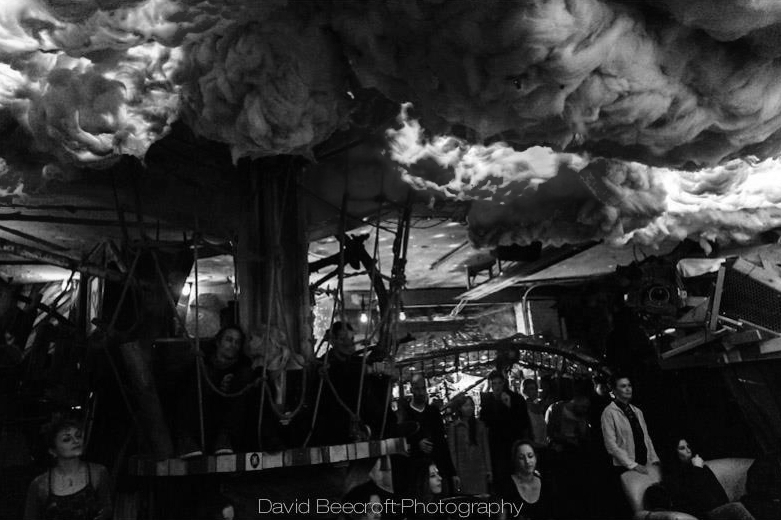 2013 Jazzy Berlin at Katerholzig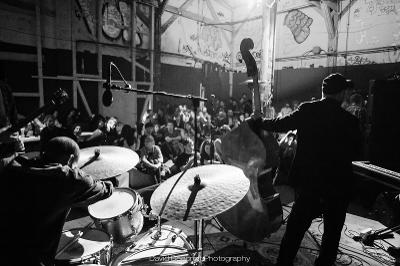 2015 Jazzy Berlin at Neueheimat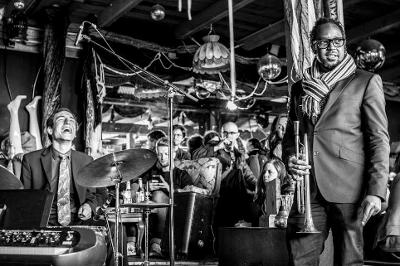 2016 Jazzy Berlin new home at Klunkerkranich
Avi's favorite recored shop
top pic. ''This is where I'm buying the records that I sometimes plays during the Neue Heimat intros. On top of Jazz and that, Dodo Beach has some classical, hip hop and heavy metal, too!'' dodobeach.d
Greenfield brake
Left pic. "I come here for weekend walks with my wife, I love the green and the space in Rudolph Wilde Park."
Coffee before Jazz
Right pic. There's always a queue in front of the Double Eye, but it's well worth the wait. "The Portuguese". doubleeye.de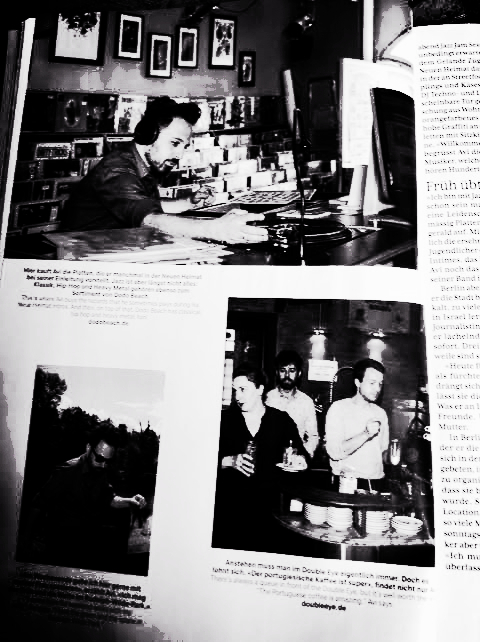 How it all started? It was the sound that fascinated Avi right from the start. Warm, pulsating, penetrating. Far clearer than all the other instruments. The sound of the bass. Avi was ten when he first heard it: on the radio, during a bus ride in Israel. "I was electrified," he recalls, ''but my parents didn't had the money to buy me a bass guitar, I felt it will probably will stay just a dream. So I first wrote little Jazz songs''.
After serving at the Israeli army (Navy) for three years, Avi left for spain to learn the classic Contrabass method. ''I was practicing half day, then half day at the beach. When I came back to Israel, I lost all what I learned. Back pains, I couldn't move for three month. Maybe I needed to be more in the beach.'' Then at the late age of 39 Avi started learning the acoustic bass again from scratch. ''The level here in Berlin is so high, so I need to have a direction. On any level, the musicians on the bandstand are my best teachers.''
''Berlin was never part of the plan'' avi says, he didn't even like the place when he went on holiday there. Too grey, too cold, too many fascist buildings. But then, after returning to Israel, he met Sophie, a German journalist. "She was the one for me". Three months later Avi moved in with her; "The things I love about Berlin now are the very things I hated at first," says Avi. "It's not a pushy city, here you are the star and the city is your background. After moving to Berlin, working as a waiter, Avi founded a web platform to link up the jazz community. Word of this spread in the local music scene; and soon thereafter Avi got a call to organizing the first jazzy Berlin jam session in a techno club. It proved such a success that it was repeated over and over until the club closed. ''I can see it by now, Jazzy Berlin goes up and down, falling, and sometime also has some successes. But what make it solid is the beautiful people you meet on the way''.