Who: Jazzy Berlin Take Over ≈ Up & Down ≈ Long Day Community Jam

Where: Klunkerkranich rooftop
Jazzy Berlin | 10 November 2019 | Klunkerkranich 18.00-22.00

As the season closes slowly, we dedicate a day to Jazzy's Rooftop Home and "Take Over" the whole roof. Meet us on the highest floor, for a cozy afternoon jam, in the Jazzy Salon, fully acoustic. Hinter den Alpen. Later on - we move down - to bring back the olden days - Jazzy Berlin, Down to the Floor - in the middle. Yes!

Bring the heat! Bring the Community!
Let the Jam begin!

Finest tunes, dusty records and best selections for the in betweens, come from our diskjockeys, FCK VYNYL aka Anna Bolena, Ilo Pan, DJ Vai and DJ Lislbar.

Get ready.
Save the date! ☘️.

Join us!

≈ Hinter den Alpen ≈ 3-5€ ≈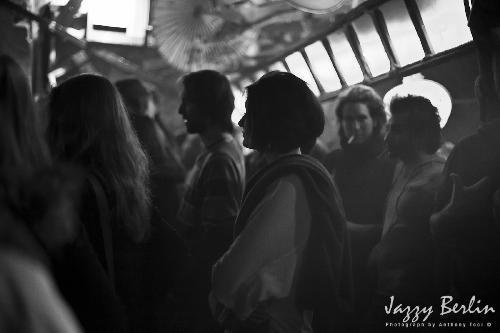 /EVERY NIGHT A JAM/
HOT LIVE JAZZ

THE HAT BAR I WAS THERE 2 YEARS AGO FOR THE OPENING NIGHT, IT FELT LIKE A JAZZ BAR, LOOKED LIKE A SCENE FROM A FILM NOIR, SOUNDED LIKE BEBOP. I WENT ON TO PLAY ONE, I ASKED MY SELF, HOW HIGH IT CAN GO? BUT THE CROWD WAS QUITE IN TO IT.
HAT BAR LIVE

Every day live Jazz Jam 21.00 - midnight
ZIG ZAG JAM WHAT DO YOU KNOW ABOUT DISTRICT SCHÖNEBERG? MARELENE DIETRICH, BORN THERE, ALFRED LION CO-FOUNDER OF THE BLUE NOTE JAZZ LABLE, TOO! DAVID BOWIE, IGGY POP, LIVING... SO THE STAGE AT ZIG ZAG? SHE SEAT ON ALL THIS..THAT'S ICE.
ZIG ZAG JAMZ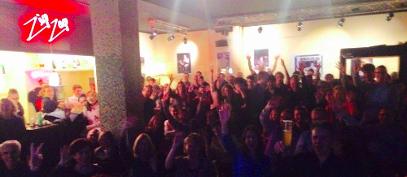 Tuesdays 21.00 - midnight
@JAZZYBERLIN ANNUAL MEMBERS PARTY 2018 /1019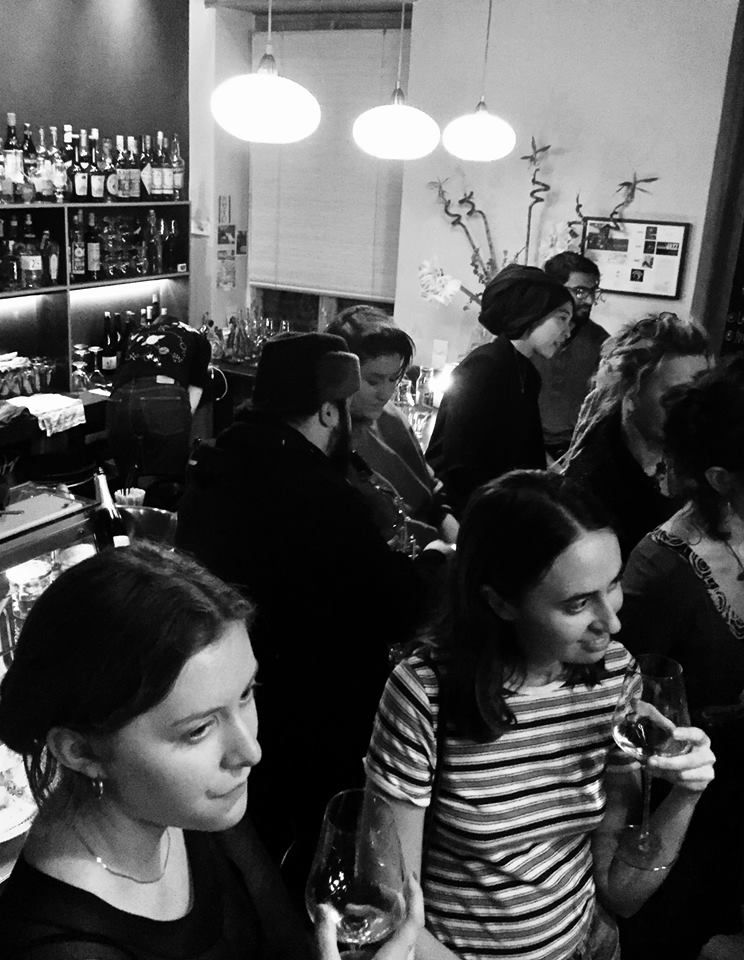 The best way to celebrate this beautiful year! Looking forward for great things to come! Photos by Sophie Albers Ben Chamo
SEE US at the Upper Jazz salon 2019!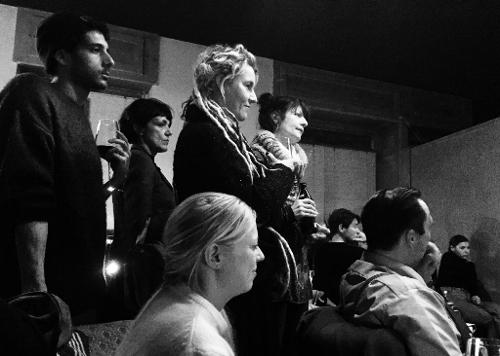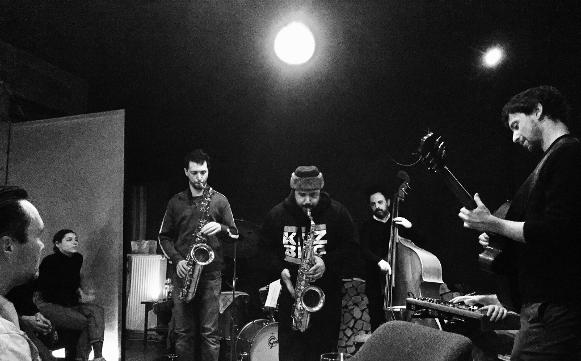 How to find the best

place in Berlin for Jazz?
Well this is a tricky one, when you talk about Jazz and especially when you talk about Berlin. Because sometimes Berlin doesn't like to tell all her secrets to a newcomer. It definitely happened to me when I first came here. In addition, the city seems to have two kind of moods: an East side mood and a Western one. The West side is a kind of a sophisticated lady and the East is more like a Bebop bad boy.
So before you go out to look for jazz in Berlin, the question will be, what kind of Jazz do you like? Vocal, instrumental, free Jazz? Jazz Jam? Here is a list of clubs, filtered for you by moods.
Jazzy Berlin Community

West side

Jazz mood - High society
A trane international Jazz Club
food - snacks
Mitte
Jazz mood - Good mood Jazz
Food - yes (small things)
West side
Jazz mood - German Jazz tavern
Yorckschlösschen Jazz and Blues
food - yes (amazing food)
West side
Jazz mood - something good going on
Zig Zag - local and international jazz
food - yes (small Mediterranean dishes)
East side
Jazz mood - experimental
food - no
East side
Jazz mood - Local & educational *also jazz for children's
food - yes
West side
Jazz mood - film noir
The Hat Bar - Live Jazz cocktail bar
Food - no/ Fine drinks - Yes
West side
Jazz mood - Jazzy Funky and soul
food - no
in addition If your on Exploration mood -
Find local concerts at our weekly Weekends Event Mail