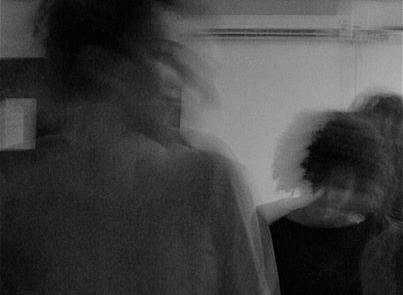 Danke Jazzy!
"Carry on with the good and informative work! Mark"; "Yeah I'm excited to receive
jazzy mails from you! Cheers Tobi"; "Ich bin jazzy :) Zonya".
THE
- UNAMPED JAZZ -
CITY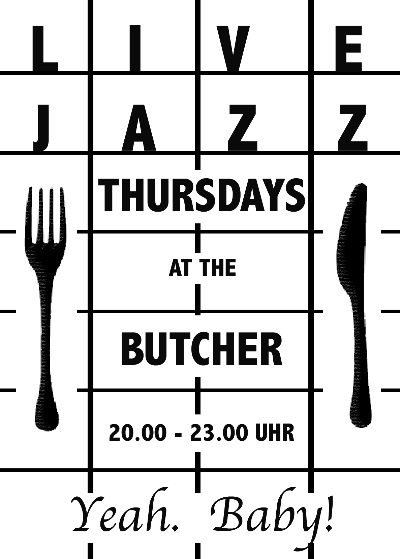 Something Else
Mood: Night flight

One day in January a friend of mine wanted to show me one of the hippest places to be in Berlin. Some kind of street food market in a club area, she said, "and something with Jazz. I thought you might like it".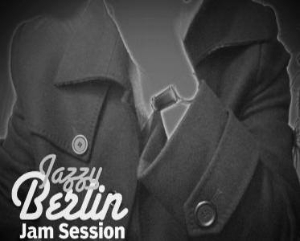 Nothing seemed to fit

Once I arrived at the old ramshackle building, I felt like a five year old in a toy store. I didn't know where to look first. I was entering a huge hall, that combined the Berlin charm of not being pretty and perfect with stylish shabby food stalls and straight electro beats. Nothing seemed to fit together, nevertheless everything made sense, which made this place so special. I just wanted to absorb every detail of this room. And then without expecting further surprises, we entered the Jazz room at the very end of the building.

"Something with Jazz. I thought you might like it" - I am a music addict, I confess. My friends know that. I listen to all kinds of music, if I could every hour of the day.

I'm not your Jazz girl

Nevertheless Jazz somehow has never been so accessible to me before. Since that day I visited the Jazzy Berlin Jam almost every friday. I was asking myself, so do I like Jazz now? Am I a new fan? Or is something else pulling me to this Jazz Life? The answer is yes, it's something else. Sabrina Hoppmann
Where: The New Jazzy Berlin Jam Session
at Klunkerkranich -
31.10 ;19.00-22.00 - Event