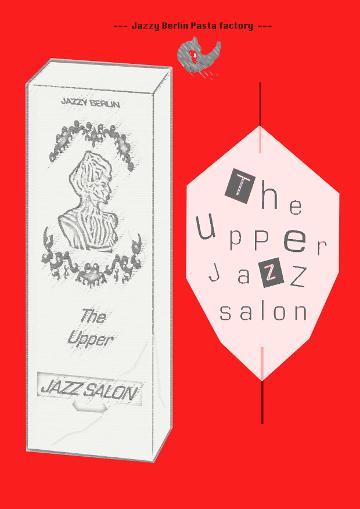 The New Upper Jazz Salon | no.II

28.4.2019 sunset 17.00
The new Jazz salon is a gathering of people under, or on, the roof of an inspiring host,
held partly to amuse one another and partly to refine the taste and increase the knowledge of the participants through conversation.
Relations are a constant shift of parameters, of couples, pairs - the musician and the audience, the audience and the space.
Event/ Guest list - Early limited sign up*

Watch our New video Library
Welcome to our 2019/20
event mail highlights!
Danke Jazzy!
"Carry on with the good and informative work! Mark"; "Yeah I'm excited to receive
jazzy mails from you! Cheers Tobi"; "Ich bin jazzy :) Zonya".
Berlin has a special place in the history of Jazz. The city became the largest municipality in Germany to offer Jazz in a various forms like, Jazz clubs, secret art galleries and also techno clubs. Alfred Lion the founder of the Blue Note label was born here and today, when the city experiencing its heyday as a major world city, the inspiration to Jazz fans and musicians is growing high.
Berlin and Jazz
Searching for the apartment of Alfred Lion - Read
The GDR Jazz lable - Read