a Guide to
the Jazzy Side of Berlin
The Peacock Island 12.2.21

Chick and me

/

By Avi Albers Ben Chamo
----
One month ago, on a sunny winter day, my wife and I decided to take the shortest ferry ride ever, a total one minute long. To the mysterious Peacock Island. I was hoping to visit Friedrich Wilhelm's Wooden castle, the beautiful rose garden, and of course, I wanted to see the free roaming peacocks. The memory of this trip came to me just yesterday, right after I was spending some time on my instagram. While scrolling, I suddenly saw a large photo in black and white, it was the photo of the jazz genius Chick Corea with a big beautiful smile on his face. I was wondering, what he was planning to do next.

In a remote corner of Peacock Island, after getting away from the masked and unmasked people, I saw a narrow path leading up to an old tall fountain. I took my wife there. We started walking and after two steps I saw something, I had never seen before, a dead tree lying there, totally soaked wet, broken into two pieces, and inside the tree a green colored fresh flower of some sort was growing, popping out. That image was remarkable but it didn't make any sense to me. Until yesterday.

Under that big beautiful smiling photo of Chick I saw a text starting with the words: "It is with great sadness ...". I stopped reading. And I closed my Ipad. I hoped that the "great sadness" was referring to a canceled live stream concert, or to Chick breaking his arm or something like that. But after a deep breath I kept reading the rest of the text, and I understood that Chick, on February 9th, two days before, had passed away. I felt broken. I have never met Chick in person. Why his death touched me even more than David Bowie's, George Michael's and Prince's, I was asking myself.

After coming home from visiting the Peacock Island, I had googled if it was possible for new flowers to grow from a broken, dead branch. First I stumbled upon some unrelated results, like ''how to kill a tree in three ways''or '' nice ways to kill trees using salt, bleach, and roundup'', none of them stopped me from hoping that the impossible is possible. I'm soon turning 48, and I still don't know how to play a Jazz solo. When my mother and father promised me that until my Bar Mitzva everything will be OK, I had something to wait for but now I needed Chick, and so he became my personal instructor.

I spend hours and hours watching him, trying to understand the magic Jazz language. One day I was happy to get from him a great advice, and on the next one I was angry at him, complaining to my wife that "he is keeping the secret ingredient from me". I was frustrated and I said, never again Chick! But then, after everybody went to sleep, I came back to Chick's videos, I couldn't help it. I missed his piano tone, his relaxed way of sitting, his voice, and my biggest question of all, is he Jewish? When he passed, I felt bad, as if a friend or some sort of father had left me. I was surprised, and a little angry, why he didn't tell me that was sick. Maybe I would have known someone who could help. I searched Google again and then the answer came me: "As hard as it is to believe, a tree stump can eventually grow back into a full-sized tree".


All Jazz Clubs in Berlin are closed
But.
We all meet secretly at Jazzy Community talk
Here
Danke Jazzy!
"Carry on with the good and informative work! Mark"; Thanks for your
contribution to making berlin a more jazzy place; Jose
"Yeah I'm excited to receive jazzy mails from you! Cheers Tobi";
"Ich bin jazzy :) Zonya".
Berlin has a special place in the history of Jazz. The city became the largest municipality in Germany to offer Jazz in a various forms like, Jazz clubs, secret art galleries and also techno clubs. Alfred Lion the founder of the Blue Note label was born here and today, when the city experiencing its heyday as a major world city, the inspiration to Jazz fans and musicians is growing high.
Berlin and Jazz - Articles*
The GDR Jazz lable - Read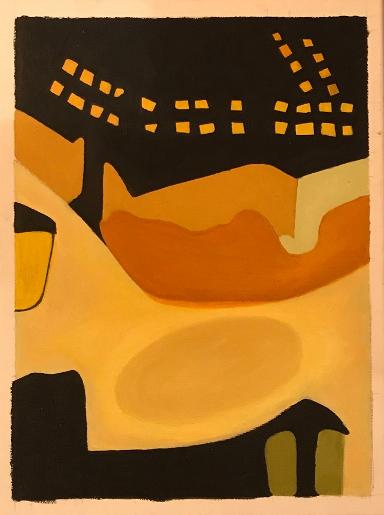 Jazzy Community news
Every Friday we meet at the online community mail, and
events for the weekend. Join Us!
Jazzy education
I would like to notify you about our new local teacher list you are welcome to take a look if your intreats is to learn Jazz from local active musicians and band leaders - set by neighborhoods - visit